Turkish citizenship: how to get in 2022 Automatic translate
Turkey is an interesting country for immigration, especially it attracts the attention of immigrants from the CIS countries. There is a comfortable climate, beautiful nature and a unique atmosphere. There are several ways to make Turkish citizenship. The main requirements for immigrants are the presence of a permanent verified income, knowledge of the language, compliance with the rules and laws, and the absence of serious diseases that threaten life.
Ways to obtain Turkish citizenship
To obtain Turkish citizenship , the lawyers of the Assistpoint migration company recommend paying attention to the following options:
right of birth;
origin;
naturalization;
marriage;
Work;
adoption or adoption;
refugee;
buying a property.
There are also exceptions - obtaining a Turkish passport for special merits. The program is available to individuals who have made an invaluable contribution to the development of the local economy or introduce industrial complexes to the republic. Before applying for citizenship, you will need to live in the country for 5 years and make a residence permit.
An accelerated procedure is available when buying an apartment or house in Turkey. By the way, the investment scheme for obtaining citizenship is the simplest, fastest and most promising. The question is how much you can afford such expenses. But among the customers of Assistpoint, there are many who have issued a Turkish passport in this way.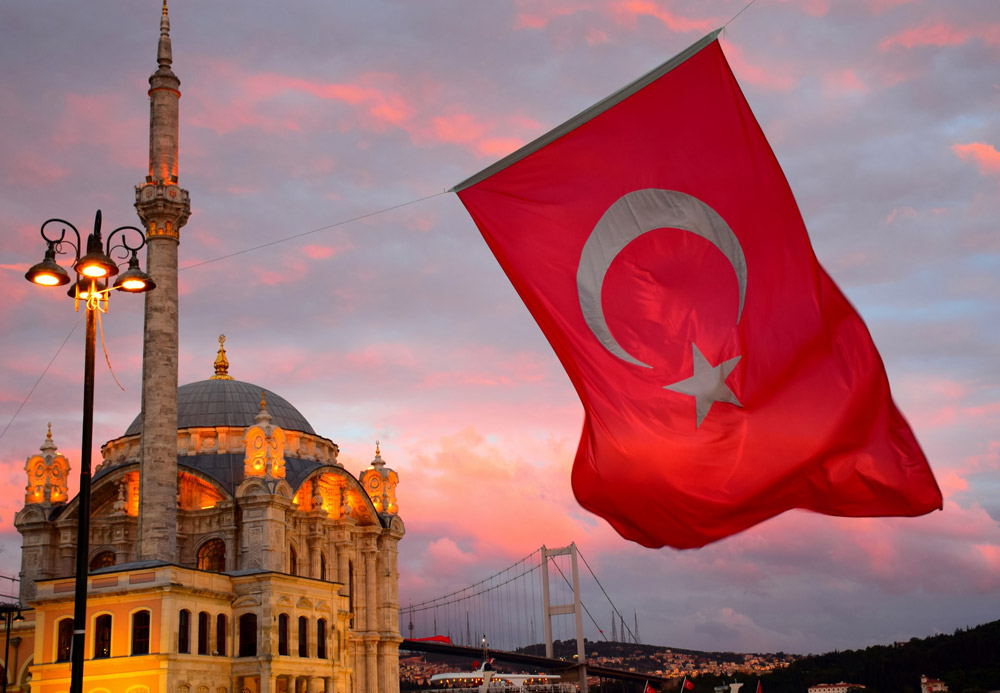 Nuances with marriage
Marriage with a Turkish citizen is the easiest, fastest, most convenient and therefore popular way. But this scheme has its own nuances that need to be considered. Creating a family allows a foreigner to make a residence permit for 12 months with the right to extend for another 2 years. Then you can apply for citizenship.
Be prepared to pass all the necessary checks on the harmony and reality of family relations, the safety of professional activities, etc. Official representatives will definitely check the living conditions of the family. Plus, all newlyweds in couples where one of the spouses is a foreign national must be interviewed.
What do you need to know about employment?
To obtain a residence permit in Turkey in the case after employment, a foreigner must obtain a work permit. The document is issued for a period of one year, there is a possibility of extension. After 5 years, you can apply for citizenship.
Naturalization: What's in Turkey
The country has its own requirements for passing the naturalization procedure. You must have lived in the country for 5 years or more, prepare an application form, confirm income. It is also mandatory to check the state of health of a foreigner - a certificate is needed. You need to pass an exam for knowledge of Turkish. Criminal background checks are performed by default.
List of documents
Before applying for citizenship, make sure that the full package of papers is in order. A foreigner will need a medical certificate, a certificate of knowledge of the language, confirmation of the absence of a criminal record. An application is also made in the appropriate form.
In addition to the passport, you will need its translation with notarization. It is obligatory to have a confirmed copy of a residence permit, a paper on the ownership of a plot or other real estate, a bank statement, a certificate of the applicant's level of well-being. If you are married or have been previously, prepare the appropriate supporting papers. Be sure to provide a birth certificate and color photos. All documents come in two versions - copies and originals.
Want to make your life easier and achieve your goals? Work through an intermediary. The specialized company Assispoint has many years of experience and will take care of all the preparation, verification of papers and their submission to the appropriate authorities. The provision of services takes place under the contract and in the shortest possible time. Start making your dreams of a better future come true today!
---